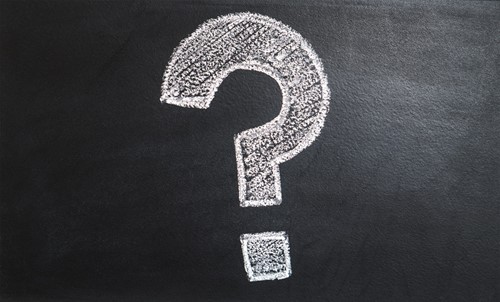 If you're looking to build a custom home, you likely already know how many questions come with the territory. From the size of the home to the appliances to the amenities, the sheer number of details can be a little overwhelming.
Yet this is why homeowners choose to buy new construction builds — they have a say in how to turn an ordinary construction site into their dream home. Just in case you missed anything in the process (or just want a refresher), here are six questions to ask before you move forward.
1. What Are the Warranties?
New homes by reputable builders are unlikely to fail. However, 'unlikely' isn't the same thing as 'impossible'. Because one of the most popular perks for busy owners is the lack of maintenance, most builders offers different warranties. Take a look at how the home is protected, which components are prioritized and when the terms expire. Some warranties cover only portions of the building, while other warranties will pay for repairs for nearly all structural issues.
2. How Much Are the Extras?
New homes can either be purchased at the beginning or end of the build. No matter where you're starting, it's important to find out how much the upgrades will cost. Whether you want marble countertops or energy-efficient appliances, these extras can all add up. If the base cost of the home seems low or the builder won't give you a direct answer about the costs, be aware that upgrades might be costly.
3. What Are the Homeowner Restrictions?
Many new construction homes are in some type of homeowner's association. In some neighborhoods, the association plays an inconsequential role in day-to-day life. In other locations, restrictions are everywhere. From the color of the house to the condition of the yard, not everyone can keep up with the expectations. Even homeowners outside an HOA will want to pay attention to local zoning laws. For instance, you might need to hire professionals for certain home repairs or remodels, depending on where the property is located.
4. Can You Make Your Own Adjustments?
Let's say that you wanted to customize your kitchen with a very specific kind of tile the builders are not used to working with. Some companies are happy to work with you when it comes to personalized requests. Others may push back or deny the request because their crew may not have the expertise or ability to comply with anything outside the norm. This is a good question to ask before making a down payment.
5.Is Landscaping Included?
If your builder does not include basic landscaping, the costs add to your bottom line. If landscaping is included, ask about warranties on the work and materials. Regardless, make sure you're clear about what it will cost to get everything set up before you continue planning the rest of the project.
6. Do You Need to Factor in Cost-Escalation?
Some builders will hold you liable for any unanticipated costs. For instance, if you sign a contract in May and the price of concrete goes up in September when they purchase it, will you be asked to pay for this increase? Some builders will insulate you from costs, meaning you won't have to pay for weather-related delays or unanticipated wage or material price increases.
Every new home build is different. Some builders will give you a discount if you buy your own materials, others will charge you standard fees regardless. Some builders make guidelines as to how to treat your own property, others let you make the rules. The best thing to do is ask as many questions as you can.