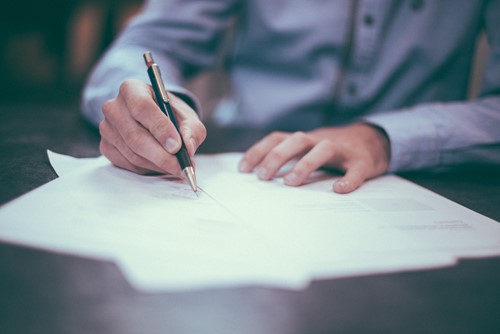 Photo by Helloquence on Unsplash
When financing a home purchase, one of the most basic decisions to make is where to get your mortgage from. The basic options are whether you should go to a mortgage lender or not. Financing with a mortgage lender has both pros and cons.
Pro: Many Loan Options
If you go to a mortgage lender, you'll find that they offer a great amount of choices. These are essentially brokers for various underwriting companies, and they offer many loan options. You'll also have a wide variety of mortgage setups to choose from. Whether you want a 15-, 30- or 40-year fixed or some sort of variable loan, you can likely find it through a lender.
Pro: Might Be Able to Negotiate
The choices that mortgage lenders provide sometimes make it possible to negotiate with potential lenders. If you can pit multiple lenders against each other, you might be able to get a lower interest rate or complimentary points on your loan. A lender might even try to negotiate on your behalf.
Pro: Knowledgeable Guidance
At a mortgage lender, you'll work with a loan officer whose sole job is to help homeowners find mortgages. They'll be knowledgeable and able to provide you with informed guidance throughout the loan application and selection process.
Con: Might Not Be Local
Should you shop loans with a mortgage lender, it might not be someone local to your area who's providing assistance. Often mortgage lenders service people across a state and even maybe in multiple states. As a result, there's a good chance you won't ever meet them in person.
Con: Might Sell Your Loan
Ultimately, mortgage lenders are in the business of underwriting and managing mortgages — and that's not necessarily the customer service business. If a lender deems it financially prudent to, they'll sell your loan to another lender. Not only will you not deal with the same person or office, but you might not even deal with the same company down the road. Since mortgages last many years, there's a chance yours could be sold multiple times.
Finding a Mortgage is a Personal Choice
A mortgage lender may be a good option if you're looking for a great deal on a home loan, but they don't offer a personal touch. If you want someone in your area and prioritize personal service, a credit union or other more local institution might be a better alternative for you. The decision to go through a mortgage lender or another place ultimately depends on what type of experience you want.