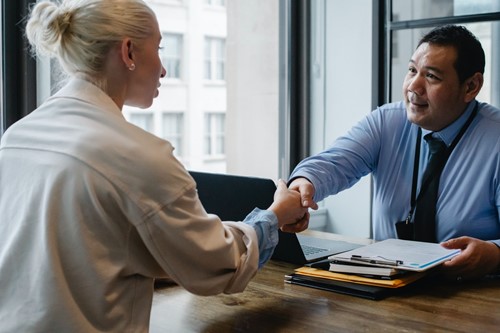 Situations arise where prospective homebuyers find themselves in a bidding war with another buyer. Circumstances like this typically occur in a seller's market where the demand for property is higher than the market can provide. In these cases, buyers often attempt to best their competitors by submitting ever-increasing offers. To help you win a bidding war, you need to stand out from other buyers. Consider the following methods that may boost your chances of securing the home you desire.
Up Your Offer
In a bidding war, the person with the highest bid ends up with the home. If you want to increase your chances of becoming the owner of a house when you have competitors, offer more money for the home. You do not have to go overboard when increasing your offer; a few hundred dollars more may make a difference. In this case, follow the guidance of an agent experienced in negotiating bidding war situations.
Be Ready to Show Your Pre-Approval
To give yourself a winning edge during a bidding war, show the seller you are a serious buyer and that you are prepared to see the transaction through to the end. Sellers pay more attention to buyers that come prepared and ready to finalize the contract. A pre-approval letter from your lender can give you that edge.
Waive Your Contingencies
A contingency is asking the seller to make a concession on your behalf. Examples include closing delay contingencies based on your current home selling or your receiving proceeds from probate of a will. Other contingencies might ask the seller to repair a roof or broken window before the close of the agreement. If you decide to waive your contingencies during a bidding war, it speaks volumes to the seller of how badly you wish to proceed with the transaction. You want to be careful though when waiving contingencies so that you do not end up in a situation where you lose your earnest money–be sure it's a risk worth taking.
Pay in Cash
Offering to make payments for the house in cash gives you a chance over other competitors. It's not an option for everyone, but if you can pay cash rather than getting financing, put the offer on the table. If you are offering to pay cash for a property you are in a bidding war to purchase, it eliminates third parties, reduces closing time and makes the seller understand you are serious.
Include an Escalation Clause
An escalation clause is an addendum included in your offer telling the buyer that you are willing to increase your purchase offer by a certain amount if another buyer is matching your offer. An escalation clause comes in handy when you are trying to win a closely fought bidding war.
To win a bidding war over a home, you must be strategic and ready to go the extra mile. Make sure your real estate agent knows your maximum budget and what your wiggle room is to negotiate for you appropriately.