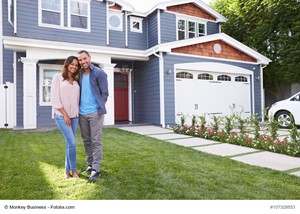 There's nothing more satisfying than knowing exactly what you want and taking the necessary steps to get it!
Whether you're searching for the right job, your soul mate, or the home of your dreams, being clear about the results you want can help pave the way for success.
When it comes to house hunting, there are several ways to increase your chances of finding a wonderful home that meets all your criteria. By being organized, focused, and goal oriented, you'd be amazed at what you can accomplish!
Create a priority list: While a certain amount of flexibility is crucial when you're in the market for a new house, there are some things that are essential to your happiness and wellbeing. Those would be considered "must haves" or non-negotiable items.
Unless you already know exactly what you want, a priority list can help you sort out the countless options, features, and expenses you'll be weighing as you explore available listings in your price range. Your priority list can include everything from architectural style and backyard space to number of bathrooms and kitchen layout. There are literally dozens of things to consider, such as the character of the neighborhood, amount of storage space inside and outside the house, and commuting distance. Many house hunters also have a strong preference for features like working fireplaces, screened in porches, and first-floor laundry rooms. If privacy is among your top priorities, you'll want to pay extra close attention to factors like distance between houses, fencing, trees, and hedges.
Choose the right real estate agent: Although most real estate agents are knowledgeable, resourceful, and easy to work with, you don't necessarily want to sign on with the first one you meet. By talking to two or three, you can choose the one who instills the most confidence in you. Ideally, he or she should have ample experience as a buyers' agent and be familiar with the specific neighborhoods in which you're interested. It's also important that you feel comfortable with them and that you can cultivate a smooth working relationship. If you have any misgivings about their accessibility, communication style, or responsiveness, then they might not be the ideal match for your needs.
Although personal recommendations from friends and family is often the best way to find a top-notch real estate agent, online reviews can provide you with helpful insights into an agent's professionalism, personality, and track record. Most agents would also be more than happy to provide you with references of recent and current clients to contact.
While real estate professionals enter the profession for a variety of reasons, most agents genuinely enjoy working with people and get a lot of satisfaction from helping them find the house of their dreams.